Somerset Amphitheater Information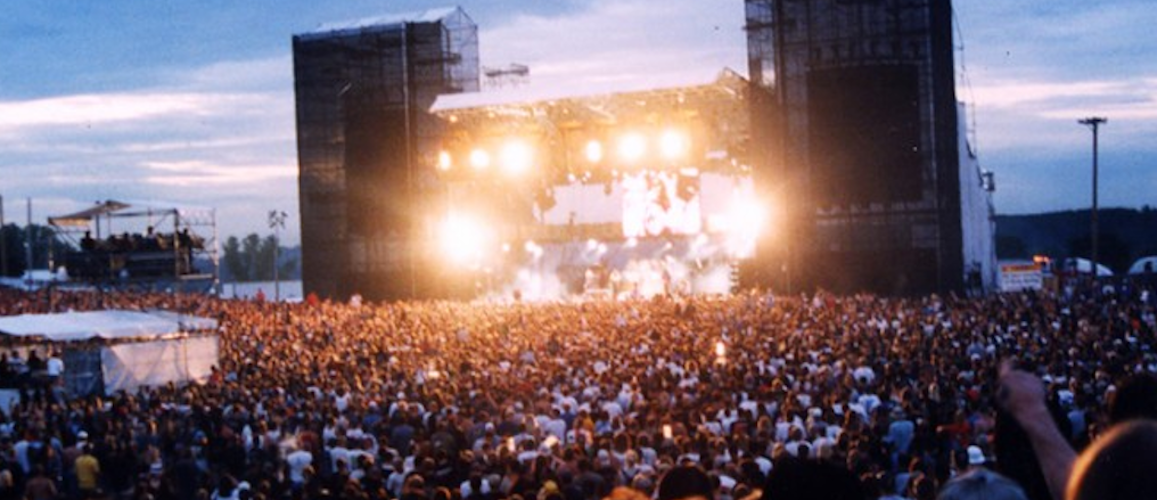 The Somerset Amphitheater was once known as Float Rite Park Amphitheater before it changed its name in 2011 when Matt Mithun took over. After the ownership and name change, the classic venue was given several key upgrades and improvements that have improved the amphitheater and onsite campgrounds to make it the premier location for camping and music in the United States.
These improvements included the 2013 addition of the Grove stage between the main amphitheater and North Campground, that offered a capacity of around 10,000 as well as improvements to the three main campgrounds and a VIP campground featuring electricity and water hookups for RVs.
The first concert held under Mithun's leadership was the Soundtown Music and Camping Festival, a weekend full of music that featured over 30 bands across three stages, including The Flaming Lips as a headliner.
The festival was intended as a promise of great things to come for the venue that has been more than met to this day. This includes several concerts and events including touring acts of My Mourning Jacket, the first annual Knotfest featuring Slipknot, and the famous Border Battle Beer Festival, a friendly rivalry between Minnesota and Wisconsin Breweries.
Besides these improvements, the venue also features a scenic view of the nearby Apple River as well as 160 acres of land that is across the St. Croix River, making it a great concert venue for anyone who enjoys experiencing a taste of life by the river.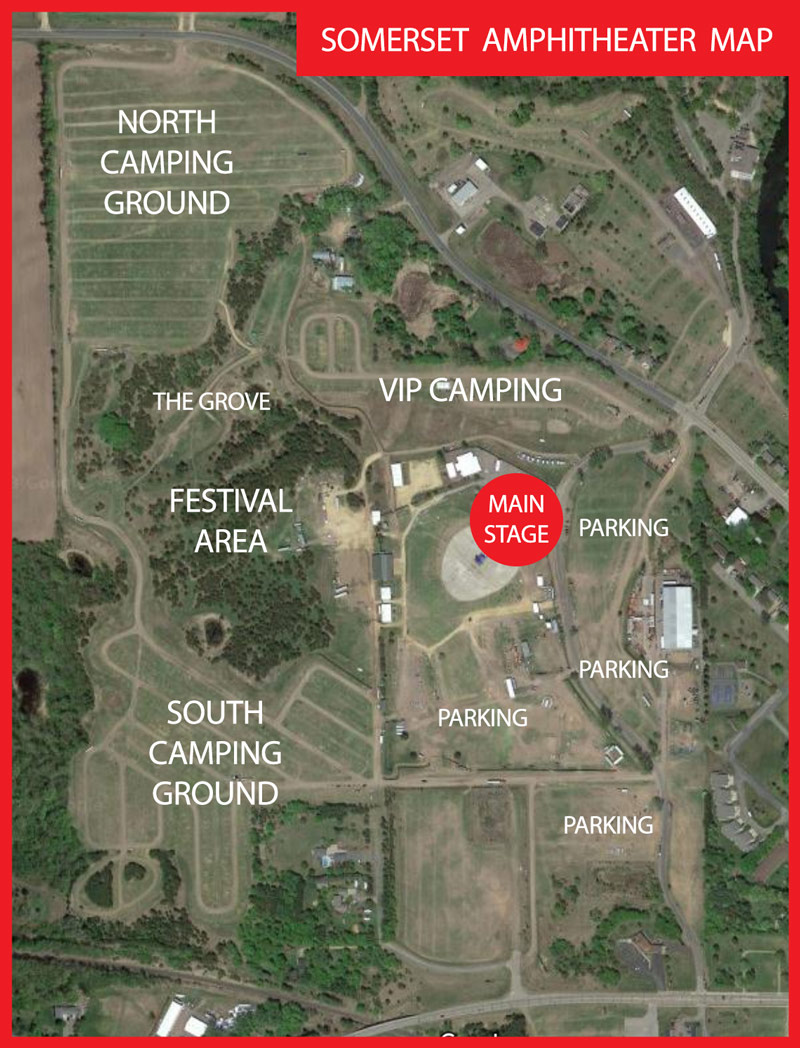 For more information on the Somerset Amphitheater see the pages below:
Somerset Amphitheater Parking:
For parking information and satellite navigation tips for the Somerset Amphitheater.
Ticket Policies:
For ticket guarantees, ticket verification and refund policies.
Somerset Amphitheater Seating Chart:
For Somerset Amphitheater seating map and seating information.